Comeback: Out Swinging

Former Japan Lightweight Champion Shuhei Tsuchiya returns to ring with new hopes, revived spirit, and some words of advice for the younger generation of boxers.

Original

Tattoo Shaman: Energy and Ink

William Baggett, tattoo artist and owner of Kings Road Tattoo Parlor in Concord, North Carolina, meditates on the links between shamanism, energy transference, body modification, and magic.

Original

Dying Grace: Healing and Horses

Paula Basden, equine specialist, speaks about loss and the struggle with addiction and mental health issues, but beyond that, on the therapeutic power of horses and their ability to heal us.

Original

Mule Train: Lessons from the Hill Country

Paul Garrison III, master equestrian and owner of Garrison Mulemanship and Training, offers his insights on the mule's character, man's relation to mule, and the mule's potency as a teaching medium for confidence and leadership skills.

Original

Mikkyō: Below the Surface

Tamagawa Daishi sits on top of an underground spiritual space in the shape of the womb mandala, a representation of the final realization of the Primordial Buddha. The abbot elucidates the significance of shadows and the nature of this pure dimension both figuratively and literally beneath the surface.

Original

JAR: Standing Up for the People

The reflections of a refugee from the Democratic Republic of Congo. The Japan Association for Refugees supports refugees and asylum seekers attempting to begin a life in Japan. It's our duty to support them in this endeavor.

Client

Conservation and Community

As part its sustainability program, Yamaha is teaming up with conservationists and local residents to form new initiatives to support local communities and to manage and conserve the precious wood resources of Tanzania so that they can be used for the next 10, 50, and 100 years.

Client

The Joy of Music

Through music Yamaha helps to enrich the lives of children. A world in which as many people as possible enjoy music, in which people share in the joy of music, and in which people's lives are enriched through music is the mission of Yamaha's school project.

Client

The Future of Investment

GCI Asset Management provides hedge fund management strategies and risk management solutions to institutional investors in Japan and abroad. The production introduce the work content and the allocation of expertise within GCI within the company framework.

Client

Innovation in Printing

Mimaki Engineering, a model of Japanese industriousness and attention-to-detail, manufactures and distributes commercial-quality large-scale inkjet printers and cutting plotters. Movie props used in Godzilla Resurgence were printed using Mimaki Engineering equipment.

Client

IoT Logistical Engineering

Introducing the Jena-developed streamlined beacon-compatible cloud platform Beacapp application being implemented in collaboration with the IBM Watson IoT platform to systematize logistics at Nestle Japan's Shimada Factory.

Client
ABOUT US
MFY is a Tokyo-based digital media company that specializes in bilingual video production. Our team has an ingrained familiarity with the Tokyo landscape and a commitment to meeting your needs.
With experience in both commercial and creative projects we are capable of tackling any task you set before us. Whether you are our local or international client we will undertake your project with an exceptional attention to detail, quality, and creative sensibility.
"As our international fixer, Dugan Lunday was a pleasure to work with - hard working, intuitive at problem solving, and a consummate professional. Not only that, but he was extremely personable and simply a joy to travel with. He handled several situations with grace, including tracking down a lost wallet (mine) and dealing with an irate neighbor at our vacation rental. I would work with him again in a heartbeat."
Robert Muratore, Exhibit A Productions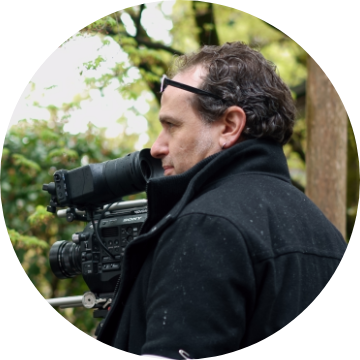 SERVICES
Full Service Video Production
We identify as storytellers. Our obsession is bringing your mission, movement, or brand to your audience with the most impact. We handle everything from initial ideation through to distribution, whether it be documentary, branded content, commercial, corporate video, or short film. We do content strategy, consulting, scriptwriting, storyboarding, location shoots, video editing, graphic design, animation, color correction, sound editing, and more. We like to start from the source, familiarize ourselves with your story. We enjoy collaboration and communication through every step of the video production process: research, concept, vision, production, post-production, and delivery.
International Fixers
We provide full service international production coordination. We scout locations, obtain permissions, and assist during shoots. We source local talent, crew, equipment, and any other support services. We arrange transportation, accommodation, interview authorizations, and on-shoot preparations. We are experienced interpreters capable of simultaneous and consecutive interpretation during interviews as well as accompanied travel interpretation for off the shoot. Our familiarity with the local culture, customs, and laws will allow you to hurdle any of the language and cultural barriers preventing you from completing your project on time and in budget. We are experienced working with foreign production teams of many backgrounds, excited by any task, open to any kind of shoot, able to travel all across Japan, eager to see a project through to completion, and if you can't make it to Japan, our experienced crew is enthusiastic to capture the shots you need.
OUR TEAM
Tsuyoshi Satoda

Tsuyoshi is a corporate image consultant who energizes small and medium sized enterprises by visualizing the appeal of their work. A Kansai University graduate, former TV TOKYO director, and former freelance journalist at TBS, he is now the principal at Media For You since 2006. With the production skills he cultivated working in television and film, he is interested in visualizing the attractiveness of SMEs.
EQUIPMENT
Cameras

Canon EOS C200
Sony a7S II
Sony a7R III
JVC GY-LS300CH
GoPro Hero 7
GoPro Hero 6
GoPro Hero 4 (x2)
DJI Osmo+
DJI Phantom 4
DJI Mavic Air

Lenses

Canon CN-E 70-200mm T4.4
Canon CN-E 18-80mm T4.4
Canon EF 24-105mm f/4L IS USM
Canon EF 16-35mm f/4L IS USM
Vario-Tessar T FE 24-70 mm F4 ZA OSS
Sonnar T FE 55 mm F1.8 ZA
Sony FE 70-200 mm F4 G OSS
Samyang 7.5mm f/3.5 UMC Fisheye MFT
Voigtlander Nokton 10.5mm f/0.95
Voigtlander Nokton 42.5mm f/0.95
Voigtlander Nokton 58mm f/1.4 SL II
Voigtlander Nokton 17.5mm f/0.95
Olympus M. Zuiko 12-40mm f/2.8 PRO
Metabones Canon EF Lens to MFT T
Sigma MC-11 EF to Sony E

Audio

Tascam DR-10L
Tascam DR-70D
RØDE NTG4+
RØDE NTG3
Schure SM63L
RØDE Podcaster
AKG PCC-160
Sanken COS-11D
Sony URX-P03 + URX-B03 (x2)
RØDE VideoMic Go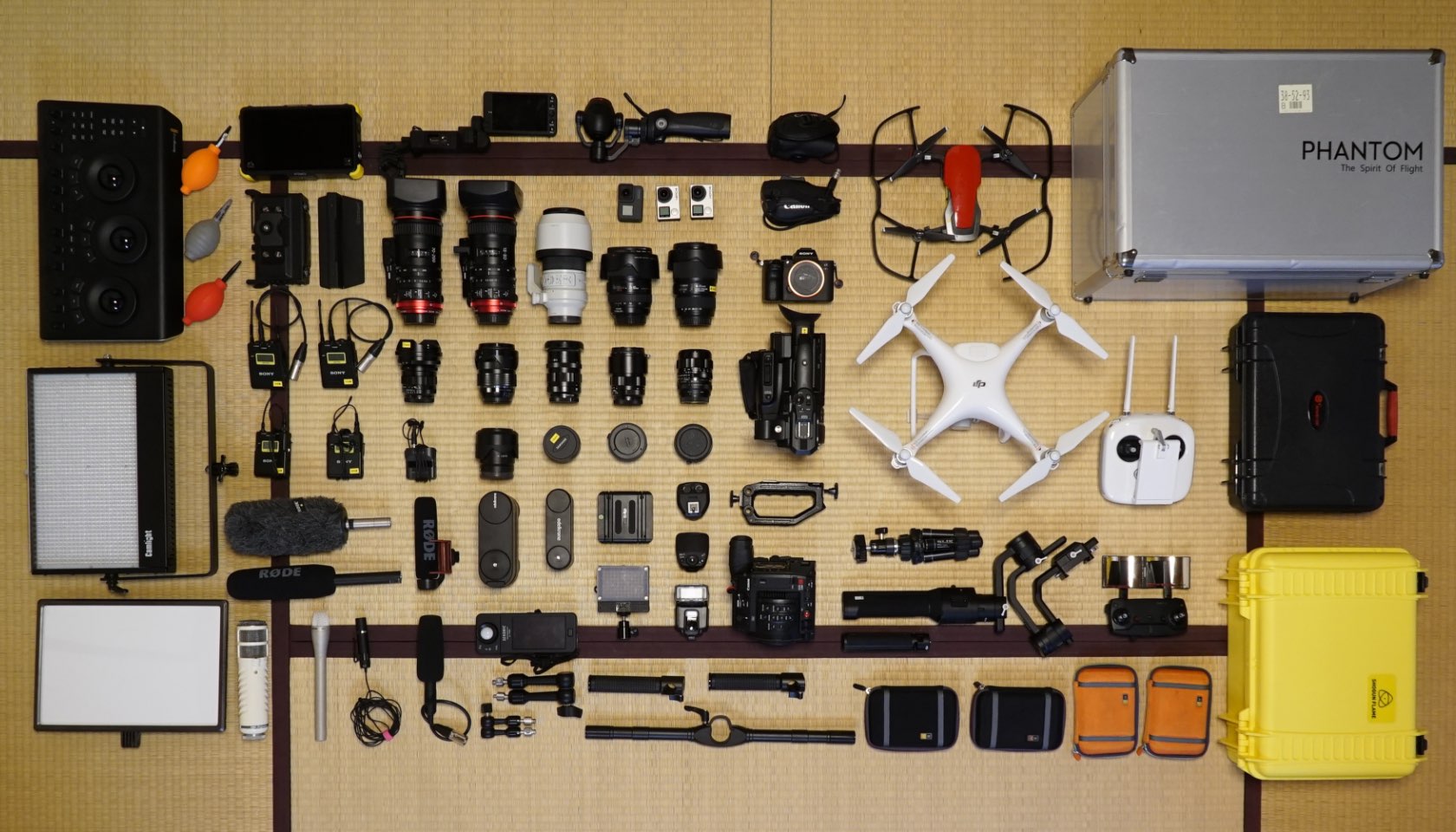 CONTACT US
Media For You

4-27-4 Kinuta
Setagaya Tokyo
157-0073 Japan
(+81) 3-6386-8409